Haute Residence
hosted the 2016 
Miami Luxury Real Estate & Design Summit
at 
1 Hotel & Homes
in Miami Beach joined by the top real estate titans of the Magic City. The networking event featured the leading power players of different industries, with four panels: "The Next Generation of Power," "Power Brokers," "Visionary Developers" and "Visionaries in Design." The power brokers of Miami, including
Alicia Cervera
 (Cervera Real Estate),
Nelson Gonzalez
 (EWM Realty International),
Rex Hamilton
 (Rex Hamilton Corporation)
,
Dora Puig
 (Luxe Living Realty)
,
Jay Parker
 (Douglas Elliman)
, Phil Spiegelman
 (International Sales Group),
Jorge Uribe
 (ONE Sotheby's International Realty)
,
and 
Monica Venegas
 (Venegas International Group) took the stage, and
The Real Deal South Florida
's
Ina Cordle 
moderated the discussion. A major theme of the panel focused on the current state of the Miami real estate market and the fear of the city being in the fall of a "boom and bust" cycle. The power squad offered an optimistic take on the matter. "Miami is no longer a market of boom and bust. We have moved into a sustainable market where normal cyclical behavior is the norm. Don't believe the hype, we are in a very good market," assured CEO of Douglas Elliman Florida 
Jay Parker
. The discussion also fell on the importance of social media. "From a marketing standpoint, the Internet is our greatest friend," noted
Phil Spiegelman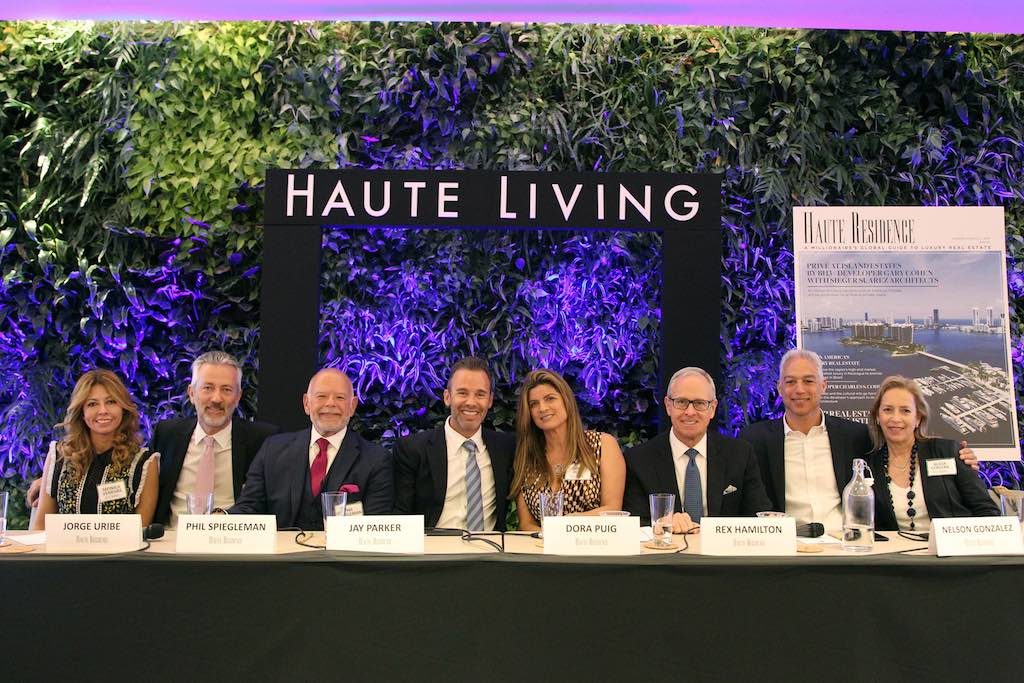 .